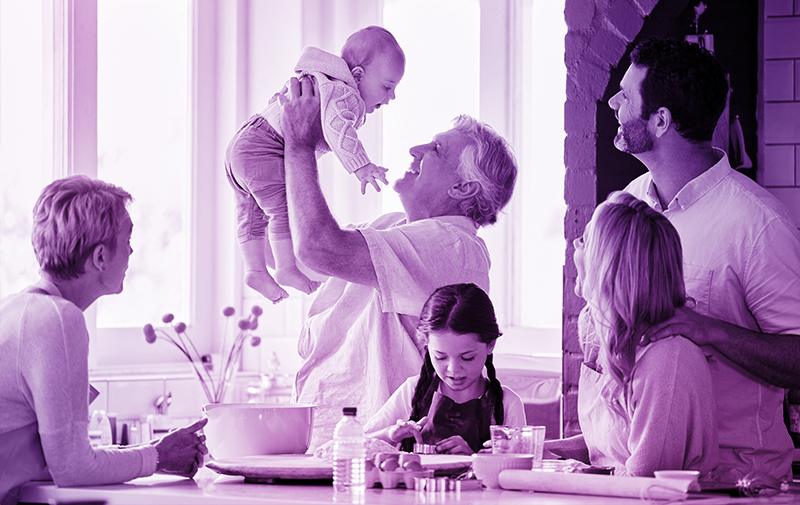 01 Feb

RISE UP: Project to support the revitalisation of endangered languages kicked off successfully

To encourage speakers of endangered languages to maintain and treasure their language as well as pass it on to their children, the RISE UP project will develop guidelines, methodologies and a digital toolkit with the aim of empowering endangered language communities and supporting the safeguarding of their languages. RISE UP will analyse existing language policies, connect relevant actors and define strategies to facilitate the revitalisation of endangered languages.

Languages carry large references to the culture and history of their communities and are greatly connected to emotions and traditions of individuals. As more and more languages are in danger of disappearing due to suppression or conformation, it is of great importance to define strategies to halt this trend. To this end, the project "RISE UP: Revitalising Languages and Safeguarding Cultural Diversity", funded through the framework programme Horizon Europe, will develop guidelines, methodologies and tools to support the revitalisation of endangered languages and empower their speaker communities.

From February 2023 until January 2026, with a total duration of 36 months, the project consortium will work on the development of guidelines and methodologies aiming to revitalise endangered languages. Furthermore, relevant actors from the educational, cultural and creative sectors will be connected to facilitate knowledge exchange. The RISE UP consortium will further develop a digital toolset, aiming to encourage speakers to use their languages and pass them on to their children, viewing them as a part of their cultural heritage that should be treasured and maintained.

Project objectives

The RISE UP project aims to achieve the following objectives:
ANALYSING past and present language policies and language ideologies, as well as sociolinguistic, legal and economic reasons for language endangerment.
DEFINING a European Language Promotion Ecosystem which aims at ensuring linguistic diversity by giving voice and support to smaller linguistic communities in order to empower them.
DEVELOPING guidelines and methodologies to revitalise endangered languages.
FACILITATING and ENHANCING exchange about resources and tools among endangered language communities.
DEVELOPING the RISE UP digital toolset, to support revitalisation of endangered languages.
LINKING educational, cultural and creative sectors with regional development.
The consortium
The RISE UP consortium consists of eight partners from six European countries, combining their expertise from areas such as:
Policies for cultural heritage
Language revitalisation
Language teaching and learning
Multilingualism
Programming and gamification
Multi-disciplinary environments for artists, curators and other interested actors
The project is coordinated by MINDS & SPARKS and the partners include the University of Tartu (Estonia), the University of Vienna (Austria), ESPRONCEDA Institute of Arts & Culture (Spain), Nurogames (Germany), Youth of European Nationalities (Netherlands), the School of Oriental and African Studies and the University of Roehampton (United Kingdom). Additionally, the consortium will benefit from the collaboration with representatives of endangered language communities such as Hrvatski akademski klub (HAK, Austria) or Institut Ramon Llull (Spain), who will be engaged in the RISE UP case studies.
In addition to the project coordination and management, MINDS & SPARKS will also be responsible for the project's dissemination, exploitation and communication (DEC) activities. Thereby, the achievement of a great impact of the project as well as the engagement of relevant stakeholders in the field will be ensured.
Links
Keywords
endangered languages, empowerment, safeguarding, revitalisation, language communities, heritage, culture, traditions