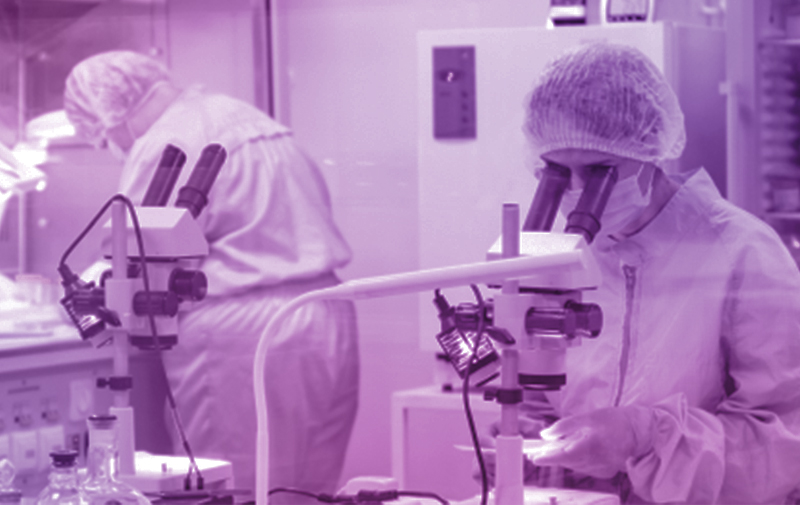 17 Oct

BIOMATDB: Collaborative project develops a database and informational marketplace for biomaterials

Due to the vast array of biomaterials for medical applications, it can be demanding to maintain an overview  of their properties, biocompatibility and safety data. Furthermore, it can be challenging for biomaterials  companies to receive market access and visibility. The BIOMATDB project aims to facilitate these tasksthrough  creating a biomaterials database, an informational marketplace and a label of biocompatibility. 

Biomaterials are used for medical devices and advanced therapies and could, therefore, contribute to  breakthrough advances in medicine. The extensive research on novel biomaterials has resulted in an enormous  number of biomaterials and a corresponding need for tools that can support companies and end-users to navigate and position themselves in this growing market and to evaluate the suitability of novel biomaterials for  use in medical devices or advanced therapies. 

Therefore, the project "BIOMATDB: Advanced Database for Biomaterials with Data Analysis and Visualisation  Tools extended by a Marketplace with Digital Advisors" is funded by the European Commission through the  Horizon Europe framework programme and the call "A digitised, resource-efficient and resilient industry 2021  (HORIZON-CL4-2021-RESILIENCE-01)". 

The main goal of the project is to set up a biomaterials database, an informational marketplace and a label of  biocompatibility to support the biomaterials and medical device market. As a result, this will have a great impact  on the competitiveness of the European Union in the field of biomaterials, medical devices and biomedical  engineering. 

BIOMATDB objectives 

Over a period of 30 months, the BIOMATDB project aims to achieve the following objectives:
DEVELOP

an advanced database of biomaterials providing detailed information of all relevant properties  of the biomaterials, as well as intuitive data analysis and visualisation tools 

LAUNCH

of an information marketplace for suppliers of biomaterials and implementation of digital  advisors to support demanders with a guided step-by-step product search  

CREATE

a label of biocompatibility to define the suitability of biomaterials for use in medical devices or  advanced therapies 

DEMONSTRATE

the database and marketplace following structured test and validation cycles as well as  training activities and derive a feasible business model  

INCREASE

awareness and impact through communication and dissemination activities about the  purpose of the project and the developed solutions  
Outcomes of the BIOMATDB project 
The completion of the BIOMATDB project will result in three main outcomes: Firstly, the advanced database for  biomaterials, secondly, the web-optimised information marketplace, and thirdly, the label of biocompatibility for  biomaterials. The advanced database for biomaterials is intended to provide structured information about the  metadata, properties, biocompatibility and safety of biomaterials to a wide variety of end-users. It will make use of available research outputs to provide detailed information about as many of the material properties as  possible. 
At the same time, data analysis and visualisation tools will make use of available testing results about the  respective biomaterials to support users in their search for and selection of biomaterials. To support companies,  especially SMEs striving for market access and visibility, BIOMATDB will develop a web-optimised information  marketplace, which will bring together suppliers and demanders through intelligent matching tools and step-by 
step decision support. In addition, BIOMATDB will develop a label of biocompatibility that will reflect biomaterial  quality standards. The label of biocompatibility will help users to assess the suitability of a biomaterial for the  use in a medical device or the application in advanced therapies. 
Consortium members 
The BIOMATDB project will be realized by a consortium of 12 partners from 8 countries. The consortium  comprises experienced software developers and data engineers, biomaterial institutes and research  organisations, medical industry networks and biomaterial research clusters. Clinics and medical organisations  will act as expert and demonstration partners. As an addition to the consortium, three outstanding expert  partners are also engaged: 
Dr. Osnat Hakimi, PhD in biomedical materials, the initiator and leader of "DEBBIE: The Database of  Experimental Biomaterials and their Biological Effect", a H2020 funded project to develop an open  access database of biomaterials, 

DEBBIE collaborator Carla V. Fuenteslópez, engineering science PhD student at University of Oxford,

•

as well as Prof. Yannis Missirlis, biomaterial pioneer and network initiator, involved in research in the  area of biomaterials and biomechanics for 45 years, a Fellow of the International Union of Societies for  Biomaterials Science and Engineering (IUSBSE). 
The project is coordinated by SYNYO and the partners include, next to MINDS & SPARKS (Austria), Barcelona  Supercomputing Center (Spain), University Of Oslo (Norway), Universitat Politècnica De Catalunya (Spain),  Tampere University (Finland), West Pomeranian University Of Technology, Szczecin (Poland), Business Council Of  The Center Region / Chamber Of Commerce (Portugal), Clust-ER Health (Italy), National University Of Ireland,  Galway (Ireland), Hospital Infantil Universitario Niño Jesús (Spain), and ECHAlliance (Ireland).  
Besides these contributing partners, 21 additional research institutes, hospitals, medical associations and  networks will act as expert and/or demonstration partners during the requirements analyses, to validate the  outcomes and to ensure the sustainability of the BIOMATDB project. The technical outcomes of the project and  the data processing methods will be tested and approved by practitioners in cooperation with the EC funded  Open Innovation Test Beds MDOT, SAFE-N-MEDTECH and TBMED. 
MINDS & SPARKS contributes to the BIOMATDB project by leading the overall dissemination, exploitation and  communication (DEC) activities focused on generating a deep impact of the results reached in the project as well  as attracting the interest of the main stakeholders, raising their awareness, and engaging them to project  activities. 
Links 
https://www.linkedin.com/in/biomatdb/ 
https://www.youtube.com/channel/UCPXWUT-btEtLHH3BBVpRwJg
Keywords 
biomaterials, biocompatible materials, biomedical materials, medical devices, medical equipment, tissue  engineering, biomedical engineering, database, platform, informational marketplace, digital advisors, label of  biocompatibility, data analysis tools, visualisation tools, ontologies, Open Innovation Test Beds