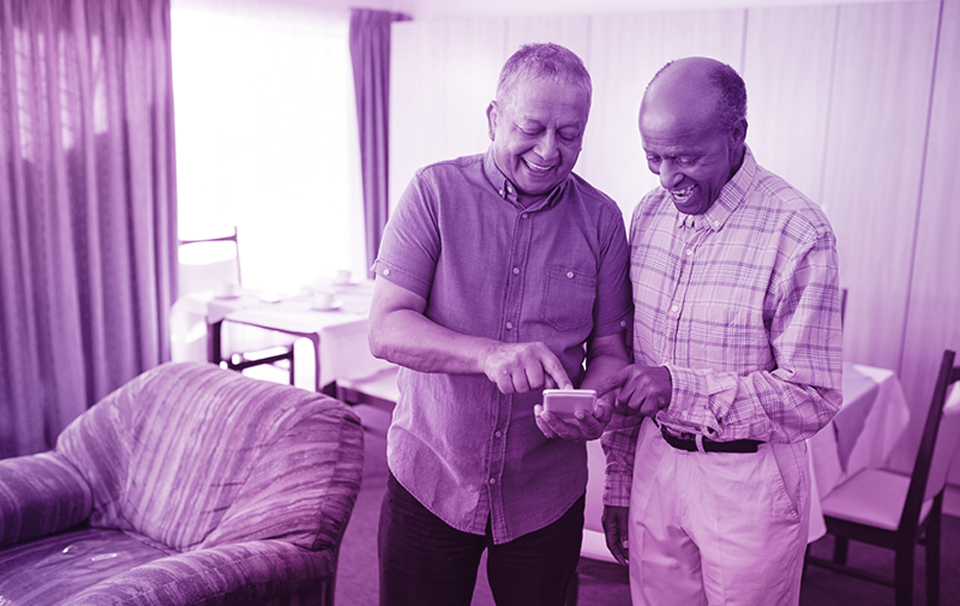 11 Jun

PHArA-ON: Innovative exploitation activities in the field of AAL and healthcare

As a result of the ongoing digital transformation in the field of AAL and healthcare, new concepts and solutions need to be developed. In addition, the Healthy Aging market is growing faster than ever due to the increasing ageing of society. Therefore, also the demand for innovative ICT solutions is steadily increasing. The PHArA-ON project aims to enable the use of innovative healthcare products and services based on advanced technologies such as artificial intelligence, robotics, cloud computing and smart wearables.

The current main objective of the PHArA-ON project is to identify and transform PHArA-ON services and individual components into marketable products that create profitable outcomes. To this end, the PHArA-ON exploitation framework, including the exploitation plan, will increase the project's impact by developing strategies to exploit the project results.

Stakeholder groups and market landscape data collection

In order to gain a comprehensive understanding of the market and to position PHArA-ON solutions on the market, it is necessary to gain an overview of the AAL landscape. To this end, the PHArA-ON consortium partners created an extensive collection of relevant data containing AAL solutions, services, products, suppliers and categories. This market landscape data collection is established on the definition of stakeholder groups in the context of PHArA-ON and the AAL landscape.

The definition of stakeholder groups is based on different end-user groups of AAL solutions, as defined by the European AAL Programme. End-users can be grouped into three categories, depending on the usage type of AAL products and services. The primary end-user is the person who is actually using an AAL product or service, a single individual. Secondary end-users are persons or organisations directly in contact with a primary end-user, such as formal and informal care persons, family members, friends, neighbours or care organisations and their representatives. Tertiary end-users are institutions and private or public organisations that are not directly in contact with AAL products and services, but somehow contribute to organising, paying or enabling them. This category includes public sector service organisers, social security systems or insurance companies. [1]

PHArA-ON exploitation plan

To bring PHArA-ON solutions to the market, a structured and methodological exploitation was developed. It describes strategies for exploiting project results and exploring their wider use. In addition, the exploitation plan, as part of the exploitation framework, will make it possible to coordinate, monitor and allocate the partner's efforts. It includes three exploitation phases and the individual exploitation plans of the consortium members. The three phases are:
Phase A): Initial pre-marketing activities, exploitation framework and knowledge base creation
Phase B): Detailed exploitation preparation and elaboration of suitable market uptake approaches
Phase C): Market penetration, solution promotion and planning of joint actions beyond the project
Outlook: Exploitation via CATAALOG
Throughout the PHArA-ON project, a web-based solutions catalogue (a catalogue for AAL and smart health solutions and technologies), a key aspect of the exploitation plan, will be developed a .The CATAALOG, as shown in the figure above, will provide information on solutions and technologies for the AAL and smart health market. It will provide a large collection of products and services that can be easily browsed using a variety of features. Based on the user type and individual preferences, the catalogue will provide situation-based content and use cases, digital advisors as well as brochures about products and suppliers.
References
Links
Keywords
Active and assisted living (AAL), older adults, smart wearables, Artificial Intelligence, AI, intelligence analytics, platforms, standards, marketplace