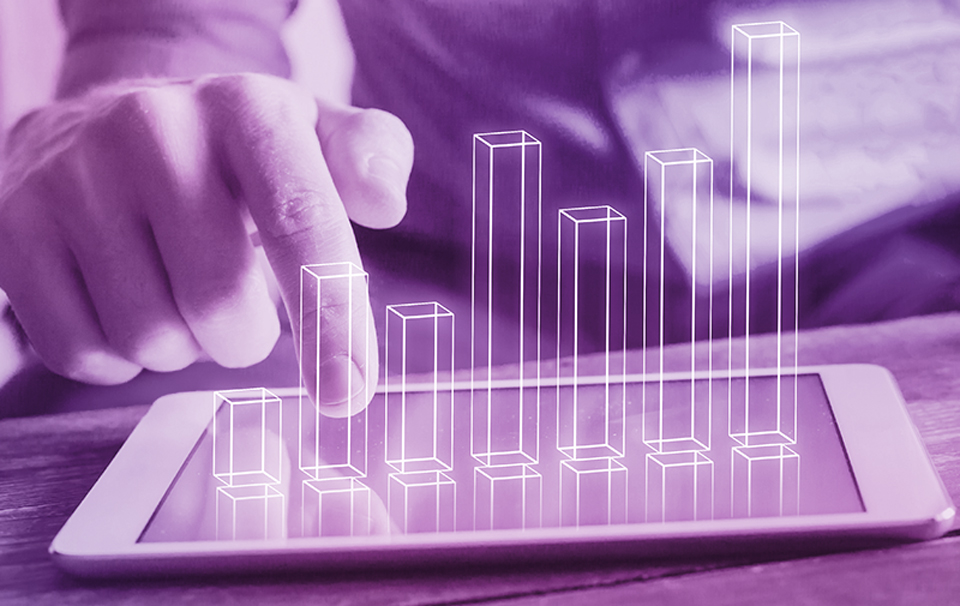 09 Apr

FORESIGHT: Market and business model analysis for successful positioning of FORESIGHT solutions

The cybersecurity market has experienced significant growth in recent years as increasingly sophisticated attacks are perpetrated against various industries, from the financial sector to healthcare and government institutions. As a result of these events, the demand for cybersecurity solutions has increased and the market has evolved. To ensure impact sustainability, a market analysis was conducted to show the market potential of the FORESIGHT solution and how to successfully position it in the market.

FORESIGHT aims to increase the momentum of training and awareness-raising methods to keep up with the pace at which cyberattacks develop. However, a sustainable approach needs to be applied with regard to the growing cybersecurity market, as well as the associated creation of new jobs. For this purpose, market and business model analyses were carried out within the framework of the project, which will allow the expansion of the FORESIGHT ecosystem to the whole of Europe and beyond, and enable successful market positioning.

As part of the market analysis, the cybersecurity market and market-related trends associated with the increasing number of sophisticated attacks and important for FORESIGHT business models were analyzed. A detailed analysis of the evolving threat landscape and the impact of these threats has been conducted for this purpose. In addition, the analysis takes a closer look at the cyber threat in FORESIGHT-specific areas. The cybersecurity market is discussed below, again focusing on the FORESIGHT-relevant market as well as the submarkets for cyber infrastructure protection and cybersecurity training and education. The demand for cybersecurity personnel and the compliance with legal and non-legal regulations are also included in the analysis, as these also have an influence on the entire market. The holistic picture was then used to understand the market relevant to FORESIGHT and to determine the prerequisites for a successful strategy.

Threat landscape

The main results of the market analysis regarding the threat landscape have shown that cyberattacks have increased not only in scope, but also in frequency, variety and sophistication [1], which may be related to the adaptation of new techniques for cyberattacks [2]. In Europe, of the sectors dealing with critical information infrastructures, energy, transport, finance, health, ICT and public administration are the most affected [1]. As large companies usually have an improved cybersecurity system, smaller companies are often the target of cyberattacks [3].
In cyber-crime, there are different types of attacks with different targets. The most common cyberattack is phishing, which is mostly used to obtain customer information. Malware is also widespread and is often used to obtain financial data. Generally, cyberattacks are carried out to disrupt businesses or steal money. In addition, there is a multitude of other types of cyber-crime and a wide variety of goals they want to achieve [4].
As far as critical infrastructure is concerned, attacks are mostly carried out using phishing, unpatched vulnerabilities, Distributed-Denial-of-Service (DDoS) and SQL injection [5]. With regard to FORESIGHT specific domains, i.e. aviation, power grid and the naval sector, the market analysis revealed that there is an increased risk and probability of cyberattacks [6].

Market trends

The market analysis regarding current trends in the cybersecurity market resulted in an estimated cybersecurity market growth of more than 10.0 % from 2020 to 2027 [7]. This means that the forecasts for the global markets originally set out in the financial agreement of the project are increasing, which is why the business opportunities for FORESIGHT remain valid.

The training and education market for cybersecurity is relatively small with a share of 5% of the cybersecurity market [8]. However, the market is expected to grow from $370 million to more than $1.5 billion by 2021 [9]. In addition, global spending on security awareness and phishing simulation programs in particular has grown strongly [10]. The potential for cybersecurity training must therefore be acknowledged and can be further discovered in the following years.

Another point raised in the market analysis is that 65% of all companies and organizations experience a shortage of cybersecurity professionals [11]. The areas in which there is increased demand for cybersecurity professionals include public cloud security, IoT network security and cybersecurity strategy [12]. The need for cyber security forces in general will continue to grow in the future.

Data collection

In order to better assess the project-relevant market, a comprehensive collection of relevant data on cybersecurity market segments, training offers, training courses, digital security solutions, existing projects and initiatives, literature and publications as well as solution providers was prepared in a structured manner as part of the market analysis. The collection, which provides a better overview of the entire cybersecurity landscape, is used to identify target markets and pinpoint needs and gaps. This allows FORESIGHT to position itself in the market as an innovative, advanced cybersecurity simulation platform.

Such a systematic collection and classification of data helps to gain insights into how the FORESIGHT products and services might be received by target customers and how exploitation strategies can be tailored to the respective target group. To this end, a series of structured table collections with an initial level of detailed data sets were created. A central result of this collection and mapping of data is that there is a shortage of cyber range solutions, especially in the micro and SME segment.
References
[1] Bissell, K., LaSalle, R. and Cin, P. (2019). Accenture's ninth annual cost of cybercrime study: unlocking the value of improved cybersecurity protection. Accenture.
[3] Pescatore, J. (2020). SANS Top New Attacks and Threat Report.
[8] Morgan, S. (2020). Cybercrime damages $6 trillion in 2021. Cybercrime Magazine. Available at: https://cybersecurityventures.com/
[10] Morgan, S. (2019). Global Cybersecurity Spending Predicted To Exceed $1 Trillion From 2017-2021. Cybercrime Magazine. Available at: https://cybersecurityventures.com/cybersecurity-market-report/
Links
Keywords
Cyber-range, cybersecurity, preparedness, security training, threats, organisations, qualitative interviews, analysis, cybersecurity projects, Cyber-Range Network, clustering, ecosystem enlargement