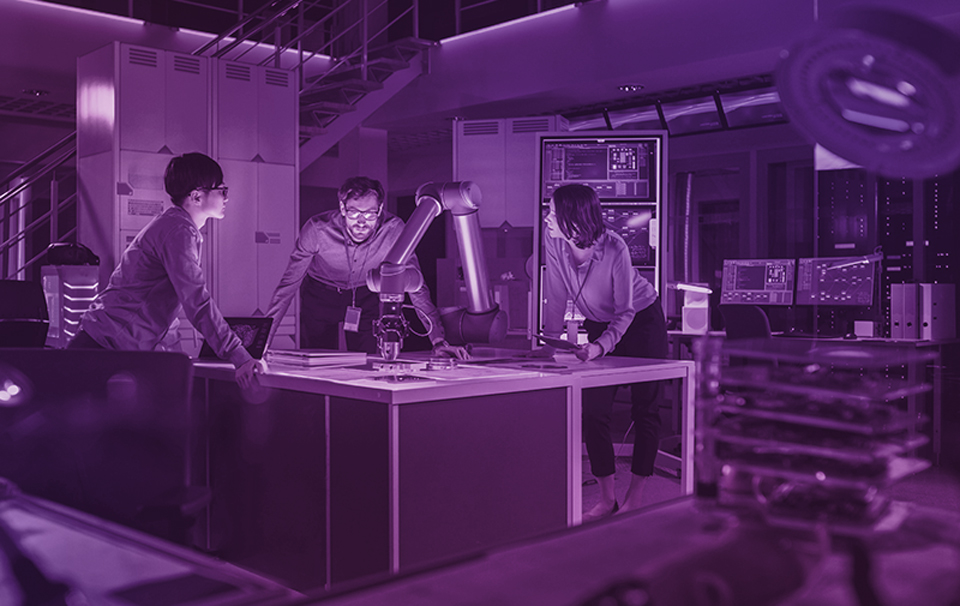 06 Jan

EU-Japan.AI: International project for advancing collaboration between EU and Japan in AI for manufacturing

Artificial Intelligence technology is already having a great impact in many areas, especially the manufacturing sector. The integration of AI with advanced manufacturing technologies and systems makes it possible to exploit the full potential in the manufacturing industry by achieving a higher level of adaptability, efficiency and robustness. Both the EU and Japan have recognised the importance of AI for manufacturing and share common values and aims. To this end, the EU-Japan.AI project will introduce a platform to establish and stimulate a long-term cooperation.

The EU-Japan.AI Project (Advancing Collaboration and Exchange of Knowledge Between the EU and Japan for AI-Driven Innovation in Manufacturing) is a sixteen-month coordination and support action project funded by the EU's Horizon 2020 programme. The main aim is to establish and stimulate a long-term cooperation between EU and Japan in areas relevant for AI-driven innovation in manufacturing and digital industry, by implementing a platform-based approach to connect all the relevant stakeholders and by promoting them using modern, online-driven awareness approaches. This will make it possible to establish a dynamic and expanding network with a higher global impact. Such a vibrant online community will support international research excellence and increase the public perception and acceptance of AI. Related to this, the cooperation between the involved parties will be strengthened and will be transformed into a long-lasting partnership, enabled by the long-term strategy.

Approach towards AI

There is a strong global competition to implement AI among the US and China, where from a global point of view, they are leading and have the highest rate of investment. However, it is not a mere question of winning or losing the AI race, but to utilize AI in an ethical, human-centric, secure, transparent, privacy conscious and socially driven way. It is not only important to advance and progress in AI, but to also develop and promote sustainable approaches in technology. EU and Japan understand this and share the mentioned common values and aims. For this very reason, a cooperation between EU and Japan represents a natural and logical progression in the mutual development and deployment of AI. This approach will make it possible to create societies which will be prepared, understand and benefit from such technology.

EU-Japan.AI objectives

In order to support the cooperation between EU and Japan, the EU-Japan.AI project aims to achieve the following main objectives:
INVOLVE the manufacturing sector and relevant stakeholder groups at European and Japanese level through an innovative online-offline approach.
ANALYSE the existing AI application for manufacturing ecosystems including former projects, ethical, social and legal issues, and pan-European and Japanese initiatives.
DEVELOP tools, content, showcase materials, and elaborate a multidimensional matchmaking framework based on a long-term strategic cooperation plan.
PROVIDE a modern, open, web-based platform consisting of content-rich awareness channels to generate high visibility and findability.
BOOST the awareness on the project outcomes and especially of the provided online platform which will promote the cooperation effect between EU and Japan.
Members of the consortium
The formed EU-Japan.AI consortium ensures that both the EU and Japan are well represented in order to support cooperation. As such, there are four partners from EU and 2 partners from Japan. The six partner organisations from research and academia bring in complementary and multidisciplinary set of expertise which cover AI, manufacturing, ICT solutions, dissemination and communication, workshop frameworks and have broad networks and connections. The project is coordinated by MINDS & SPARKS, a non-profit research organisation based in Vienna, Austria which is also leading a work package dedicated to the development of a web platform that implements the developed multi-dimensional framework model. The contributing partners include Meiji University, a private non-profit University located in Tokyo, Japan; United Nations University – Institute for the Advanced Study of Sustainability, a research and teaching institute based in Tokyo, Japan; Jožef Stefan Institute, a leading research institution for natural sciences, based in Ljubljana, Slovenia; TECNALIA, a research and technological development centre and a member of BRTA (Basque Research and Technology Alliance), located in Derio, Spain; and Laboratory for Manufacturing Systems & Automation, a research and development organisation, based in Rio, Greece.
Links
Keywords
manufacturing, Artificial Intelligence, Industry 4.0, EU, Japan, cooperation, knowledge exchange, collaboration, platform